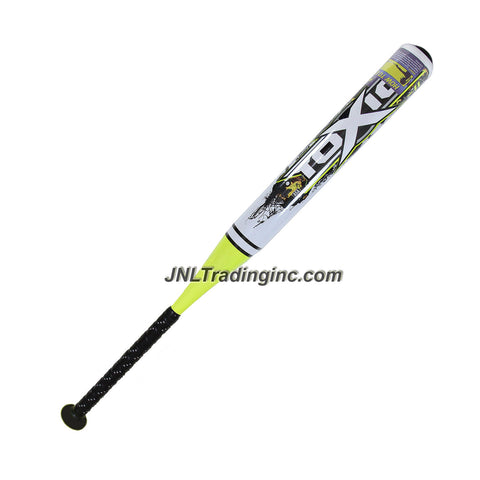 Worth Sports Official Fast Pitch Softball Bat with Silencer Sting Reduction: TOXIC FPTX11, 2-1/4" Diameter, Aluminum, Length/Weigth: 31"/20 oz
Product Features
Whiplash - Up to 30% thinner taper for reduced weight and increased bat speed
Center Load - Endplug designed to allow barrel flexibility and 5% more inertia to drive through the ball
Silencer Grip - Maximum sting and vibration reduction for better feel
Approved by ASA USSSA, NSA, ISF, and other associations
Length/Weigth: 31"/20 oz.
Product Description
The Toxic features X-tended Sweetspot Technology which utilizes exclusive metal forming techniques to bring you the largest sweetspot of any aluminum bats on the market! The finished product results in a barrel that is 1 1/2 to 2 inches longer, giving you a huge hitting surface! Plus, the single wall design of the Toxic will provide you with incredible trampoline effect! This bat also features Center Load Technology on the end plug which is designed create a balanced feel and allow barrel flexibility with 5% more inertia to drive through the ball. Down towards the handle, the Toxic utilizes Worth's Whiplash Technology which controls the bat's taper wall thickness allowing for weight reduction and precise control of handle stiffness. Finish it off with a Silencer Grip that reduces vibration and the Toxic is one extraordinary fastpitch bat!
---
We Also Recommend
---