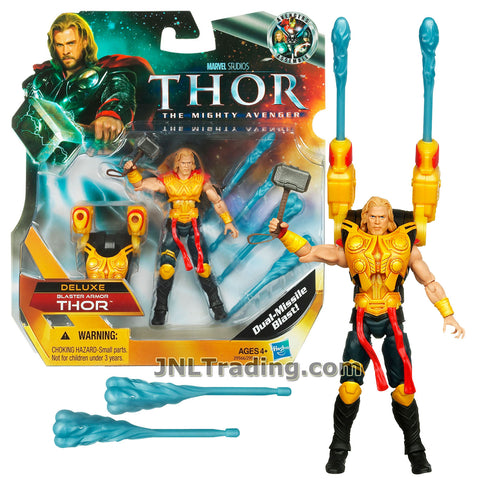 Marvel Year 2011 THOR The Mighty Avenger Deluxe 4 Inch Tall Figure - BLASTER ARMOR THOR with Missile Blaster, Missiles & Mjolnir Hammer
Product Features:
Includes: BLASTER ARMOR THOR with Dual-Missile Blaster, 4 Missiles and Mjolnir Hammer
Figure measured approximately 4 inch tall
Produced in year 2011
For age 4 and up
Product Description:
An Asgardian as strong as Thor needs weapons just as powerful. Along with his might hammer, Thor's missile-launching armor repels all who come to harm the city of Asgard. No enemy can escape the blast of Thor's speeding missiles!
---
We Also Recommend
---